Hot Topics for October.
Computers are a lot like carsÖ. Failure of a $5.00 bearing can cause a $5000 engine rebuild. The bearing is just a piece of metal, except that it allows the crankshaft to spin freely. After installation, itís health is critical to the function of the engine.
In a similar manner, a $700 computer often has a $700+ install charge. The computer is just a fancy adding machine, until it is installed and functioning at the local location, on the local network, with the local applications.
Sometimes, the installation can get ridiculous. A simple process can take much longer than you expect. Let's look at the simple process of installing a Dell server in a rack.
The Dell 2900 server requires almost complete disassembly to switch from tower to rack orientation. The "manual" that is required is the book on the right, and it's some of the worst documentation we've seen. All of the hard drives lower CDROM's must be removed. There are 41 screws to remove the tower-front plate and 34 screws to put the rack-front grill back on the case. The server control interface must be completely disassembled and reassembled in a different orientation.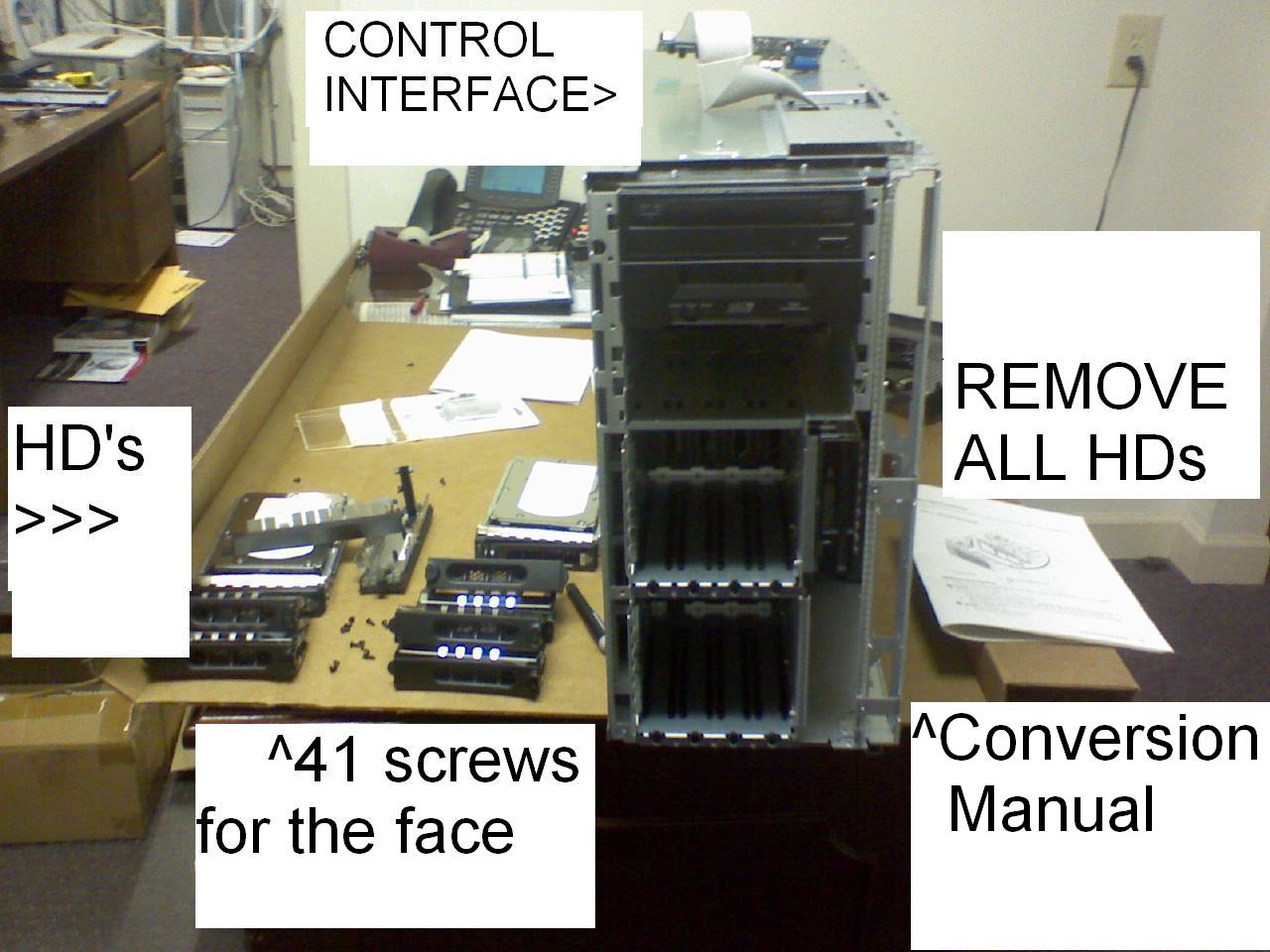 Itís takes about 3 hours of work to change this server from its tower configuration to its rack configuration. The 3 hours doesnít include the installation of rails or installing in the rack. This case requires special rails, which involve another 6 special nuts that have to be installed. We didn't install the rails (because the vendor didn't supply them, yet), but it looks like another hour to install them. About 4 hours total, and you haven't spent one minute working on the software so that the server can function in your organization.
In a case like case, these hidden installation costs have to be added to the cost of ownership of this Dell server..
Compare this to a Supermicro Server case. There are no screws to remove and no screws to install. Remove the cover plate and feet (4 screws, remove only). Put on the rails. 30 minutes later, the tower has been converted to a rack and the rails are installed. 4 hours vs. 1/2 hour.
The cost of purchasing should never be a deciding factor. The points to consider are reliability, the costs of installation and the costs of ownership